Spirituality
When we talk about spirituality, we mean the particular path that a person, an order, or an ecclesiastical community undertakes to reach communion with God and the sanctification of one's soul.
Our first interest at St. Francis of Assisi Catholic Mission is to help its parishioners  save their souls and fulfill the purpose of their lives.  In so doing, present happiness and peace is found.
We base this journey upon four pillars:  conversion, dedication to prayer, study of God, and charity.
The word conversion refers to a moral change where we orient our lives toward God.  In this way, we become capable of avoiding sin and we receive God's endless peace and happiness.
Dedication to prayer determines our personal relationship with God and draws us into communion with Him.
The study of God enriches our conversation with Him.  It is through our reading and studying of the Holy Scriptures, the documents of the Magisterium, the Catechism, and other books that our spirituality deepens.
By following St. Francis of Assisi's example, our community aims to live and experience love, attaining St. Francis' mystical experience of God and becoming more caring of people within the community.
Calendar of  Spirituality Events
---
Divine Mercy Sunday—April 8th
Adoration Chapel Open from 2-3 p.m. for your personal prayer time.
Divine Mercy Chaplet & Prayers in the presence of our Divine Mercy Image 3:00 p.m.
Refreshments to follow Cry Room
---
Divine Mercy Novena (Prayer Pamphlet Available in the Narthex)
"I desire that during these nine days you bring souls to the fountain of My mercy, that they may draw there from strength and refreshment and whatever grace they have need of in the hardships of life and especially at the hour of death" (Diary, 1209).
First Day: Good Friday—March 30th
"Today bring to Me all mankind, especially all sinners and immerse them in the ocean of My mercy. In this way you will console Me in the bitter grief into which the loss of souls plunges Me" (Diary, 2010).
Second Day: Holy Saturday—March 31st
"Today bring to Me the souls of priests and religious, and immerse them in My unfathomable mercy. It was they who gave Me the strength to endure My bitter Passion. Through them, as through channels, My mercy flows out upon mankind" (Diary, 1212).
Third Day: Easter—April 1st
"Today bring to Me all devout and faithful souls, and immerse them in the ocean of My mercy These souls brought Me consolation on the Way of the Cross. They were that drop of consolation in the midst of an ocean of bitterness" (Diary, 1214).
Novena continued in April 1st Bulletin
---
Bible Study: Monday evenings
---
Adoration Chapel:
The Rosary: Weekday mornings at 8:30 am (prior to Mass) & 7:30 a.m. on Sunday
Eucharistic Adoration: Every Thursday after Mass.
The Chaplet of the Divine Mercy: Tuesday, Wednesday, Friday after Mass
Located in the 2-door cabinet in the Adoration Chapel is an assortment of religious material for you to read while in the chapel. Please return it to the cabinet upon leaving. After hours Chapel Access for registered parishioners: Contact Pat Ruebush at 904-261-9347 or 904-225-7321 for the access code. You will be asked to provide your name, email and contact number.
Why Mary? Totus Tuus, Jesu, per Mariam (Totally Yours, Jesus, through Mary) – Father Hugh Gillespie, SMM
---
Saturday, April 21st
St. Ambrose Parish 
6070 Church Road
Elkton, FL 32033 
---
Saturday, April 28th 
Holy Family Parish
9800 Baymeadows Rd.
Jacksonville, FL 32256
---
All registration fees will be collected at the event. Registration Fee: $20 (cash only). Pre-register by March 25th by emailing Trudy@familyforlife.info or calling (904) 382-2619 and receive the discounted $5 registration fee.
"For my thoughts are not your thoughts, neither are your ways my ways," declares the Lord.
Study of James: Pearls for Wise Living
---
James is one of the most practical books of the Bible. Like the book of Proverbs, it is a book of wisdom, a collection of teachings on issues faced by ordinary Christians in everyday life. These teachings speak loudly to all those who feel torn between the competing demands of this world and their faith.
The prayer of a righteous man has great power in its effects.   James 5:1
There is one lawgiver and judge, he who is able to save and to destroy. But who are you that you judge your neighbor? James 4:12
For as the body apart from the spirit is dead, so faith apart from works is dead. James 2:26
But no human being can tame the tongue-a restless evil, full of deadly poison. James 3:8
You also be patient.  Establish your hearts, for the coming of the Lord is at hand.   James 5:8
---
Bringing Back Those Who Wander [From the Catholic faith/church]
It takes:
You working through trials joyfully You adding faith to works
You treating others with respect and leaving the judgment to God You living what you believe
You controlling your tongue You having a relationship with God
You speaking the truth in love, being sincere, and not grumbling
Jeff Cavins
If you would like to borrow the DVD set, James: Pearls for Wise Living, by Jeff Cavins & Sara Christmyer, email
Women's Book Club
The Women's Book Club meets the first Wednesday of the month from September through June @ 4 p.m. in the Cry Room. All women are invited to attend. Fiction & non-fiction books are selected by individuals in our group, who then lead the discussion for that particular book. Our readings offer an opportunity for you to strengthen your relationship with God resulting in a more virtuous life.
---
Suggested Reading for the Month of March:
How to Read Your Way to Heaven by Vickie Burback
Peace of Soul by Fulton J. Sheen
---
Wednesday, April 4th – Discussion, 4,  4:00-5:00 p.m. cry room:
On the Passion of Christ (According to the Four Evangelists Prayers & Meditations)  By Thomas A. Kempis
Lending Library
---
The Book of Virtues – A Treasury of Great Moral Stories, Edited, with Commentary, by William J. Bennett.
Books from the Joshua Series by Joseph F. Girzone: Joshua, Joshua and the Children, Joshua in the Holy Land
Diary of Saint Maria Faustina Kowalski—Divine Mercy in My Soul
To borrow these books, Phone (904) 261-9347 or email  spirituality@stfrancisyulee.org

OPENING PRAYER
Let us pray. Lord Jesus, you gave your life to show us how completely, how absolutely we are loved. It was not a swift, easy death, but involved prolonged suffering. We recall that death today, not only to remind ourselves of your love, but to call to mind the sins for which you died. As we follow the way of your suffering and death, we ask you to open our hearts and help us see where we have failed, where we have caused suffering for you, for those around us and even for ourselves. We seek reconciliation with you and with one another, and so we prayerfully join you on your final journey.
---
First Station – Jesus is Condemned to Death
Pilate had the authority to execute Jesus or set him free. Unable to find evidence against Jesus, he sentenced him to death and then publicly washed his hands of the whole business.
Reflection: Have I condemned others to suffering, alienation and even death by my indifference or anger? Even though I believe people to be innocent, do I join the crowd to condemn them? Do I try to "wash my hands" of the consequences of my decisions, making excuses and pretending that it isn't really my fault? Do I try to absolve myself and explain away my guilt instead of throwing myself on God's mercy? For the times I have failed, Lord have mercy.
---
Second Station – Jesus Takes Up His Cross
Knowing what was in store for him, Jesus had to carry the instrument of his own suffering and death. Throughout his whole life, he embraced the pain and limitations of being human; now, for our sake, he would take onto himself the final trial of death on a cross.
Reflection: Do I accept the burdens, crosses and responsibilities of my life, or do I find little—and sometimes big—ways to get around them? Am I really willing to bear the cross of just being human, of always being dependent on my Creator? Do I thank God for what I have or grumble about what I lack? Am I a good steward of Creation itself, careful to protect the environment? For my lack of caring, Lord have mercy.
---
Third Station – Jesus Falls for the First Time
Under the weight of the cross, Jesus stumbles and falls hard to the ground. Despite the pain and growing weariness, he got up to continue on his way.
Reflection: Do I get so discouraged by my failures that I want to give up? Do I try to force my self to be perfect and then hide my mistakes from others? Have I forgotten that failure is an inevitable part of my life? Am I willing to pray to ask God for the courage I need to get up and try again? For times I have slipped up, Lord have mercy.
---
Fourth Station – Jesus Meets His Afflicted Mother
As their eyes met, Jesus saw the anguish of Mary's heart. He did not turn away, even though he could not take away her pain, even though his death was part of the cause of her pain. Instead, he momentarily forgot his own suffering and tried to comfort her.
Reflection: Am I willing to face my family and friends in their difficult times? Have I offered support to others or have I shielded myself from the sufferings around me? Do I cherish my parents, giving them respect and carrying out my responsibilities toward them? For the times I've turned away, Lord have mercy.
---
Fifth Station – Simon is Forced to Carry Jesus' Cross
Humiliated and physically exhausted, Jesus accepted Simon's help.
Reflection: Am I willing to accept the assistance of others with humility and gratitude, or do I resent the offer of help? When I see someone else in need, do I reach out to them or ignore their plight? Am I careful to offer help without acting superior? For the times pride got in the way, Lord have mercy.
---
Sixth Station – Veronica Wipes the Face of Jesus
Dripping with sweat and blood, Jesus' face showed the strain of his ordeal. Although it did not rescue him from his predicament, Veronica's gesture brought him a moment of relief.
Reflection: Am I willing to do what I can to ease someone else's suffering, or will I give up if I can't "fix" everything for them? Do I try in small ways each day to be thoughtful of others, or have I been wrapped up lately in my own concerns? For my self-centeredness, Lord have mercy.
---
Seventh Station – Jesus Falls a Second Time
Although Simon helped him and Veronica had just wiped his face for him, Jesus is overcome and stumbles again.
Reflection: Have I taken good care of my own health? Do I treasure my life as a gift from God not to be selfishly abused? Am I careful to avoid those times and places I am tempted to repeat particular sins? For my cooperation with evil, Lord have mercy.
---
Eighth Station – Jesus Meets the Women of Jerusalem
Jesus encounters a group of ritual mourners and bluntly tells them, "Weep not for me, but for yourselves and your children."
Reflection: Am I willing to tell the truth whenever necessary, even though it may hurt? Have my prayers and religious observances been genuine, and not just for show? For my insincerity, Lord have mercy.
---
Ninth Station – Jesus Falls a Third Time
The third fall: suffering on top of suffering. Again the pain became unbearable and Jesus collapsed.
Reflection: Has the presence of evil in the world led me to become cynical? Do I make fun of other people and their values? Do! take my own faith for granted? Have I given regular attention to the praise and worship of God? For my lack of fidelity, Lord have mercy.
---
Tenth Station – Jesus is Stripped of His Clothing
As horrible as it is to imagine, Jesus' clothing stuck to his open wounds. When they tore off his garments, knives of pain shot through his body.
Reflection: Do I cling to my possessions, career, and friends, making them more important to me than Jesus? Have I been honest in my acquisition of the goods I have? Am I willing to be completely dependent on God for what! need most? For times I've put faith in idols, Lord have mercy.
---
Eleventh Station – Jesus is Nailed to The Cross
The Roman soldiers could have tied Jesus to the cross, but instead they nailed his hands and feet. With hardened hearts, they gave little thought to their cruelty.
Reflection: Have I grown callous to others in my speech and actions? Have I come to accept human cruelty, no longer even being outraged by torture and murder? Do I engage in gossip about the misfortunes of others, or do I try to be a healing presence in the midst of tragedy? For my part in spreading pain, Lord have mercy.
---
Twelfth Station – Jesus Dies on The Cross
Jesus hung lifeless on the cross, having poured out the last of his vitality. He held back nothing, counted nothing more important than doing the will of God the Father. And he did it for us.
Reflection: Do I appreciate the life God has given me, or do I grow bitter with envy as I think about the possessions and relationships other people have? Can I see areas in my life where I hold back from God? Can I ask for the help to give my whole being in service to the Creator's will? For my stubbornness, Lord have mercy.
---
Thirteenth Station – Jesus is Taken off The Cross
Stunned by all they had witnessed, the disciples took Jesus' lifeless body down from the cross so it might no longer be subject to violation and scorn.
Reflection: Have I honored my promises and commitments? Have I done my share to uphold human dignity, even when it is unpopular to do so? Do I value all human life regardless of age, sex, race and other qualities? For my blindness, Lord have mercy.
---
Fourteenth Station – Jesus is Laid in the Tomb
With the stone rolled across the tomb opening, all was silent, finished. Those who had conspired against Jesus thought they had won the day. Those who had followed him thought all was lost.
Reflection: Am I willing to hope even when everything seems to be lost? Do I call upon God in the worst of times and offer thanks in the best? Have I let Jesus into my heart and my actions? Do I practice the works of justice and mercy? For the hardness of my heart, Lord have mercy.
---
FINAL PRAYER
Jesus, your Way of the Cross brought you to the silence of the tomb, but we know that was not the end. We also know that our sinfulness and shortcomings are not the last word, either. As the power of God raised you on the third day, we hope for a share in the salvation you won. Knowing fully what we would do and what we would fail to do, you offered yourself on the cross, For that we thank and praise you, and we come to you confidently asking for the gift of forgiveness. This we do in the name of God our Creator, Jesus our Redeemer and the Holy Spirit our Sanctifier. Amen
The Holy Father's Intentions for the Month of March 2018
That the Church may appreciate the urgency of formation in spiritual discernment, both on the personal and communitarian levels.
FIRST FRIDAY & SATURDAY DEVOTIONS
First Friday Devotion to the Sacred Heart of Jesus
---
Receive Holy Communion (in a state of grace) on nine consecutive First Fridays of the month for the intention of making reparation to the Sacred Heart of Jesus
This Friday, February 5, 8:15 a.m. in the Adoration Chapel
Most Holy Rosary of the Blessed Virgin Mary Litany of the Sacred Heart of Jesus
Prayer of Reparation
---
First Saturday Devotion to the Immaculate Heart of Mary
---
On five consecutive First Saturdays of the month for the intention of making reparation to the Immaculate Heart of Mary
Confession Receive Holy Communion
Pray the Rosary—5 decades
Meditate for 15 minutes on the mysteries of the Holy Rosary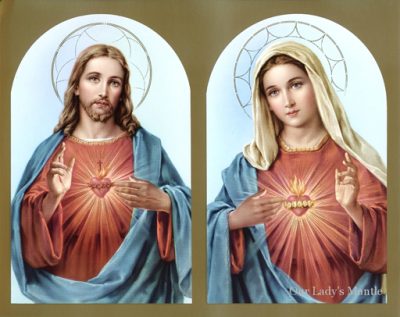 First Friday Devotion—December 1
In Honor of and in Reparation to the Sacred Heart of Jesus Nine consecutive months on the first Friday of each month, receive Holy Communion (in the state of grace).
---
First Saturday Devotion—December 2
In reparation for blasphemies & offenses against the Immaculate Heart of Mary:
Five consecutive months on the first Saturday of each month:
Confession—within 8 days

Receive Holy Communion (in the state of grace)

Pray five decades of the Rosary

Meditate for 15 minutes on the mysteries of the Rosary.
---
St. Patrick Catholic Church, 601 Airport Center Drive East, Jacksonville, celebrates a First Saturday Traditional Latin Mass at 10 a.m. Confessions begin at 9:30 a.m. (904) 768-2593
First Friday Devotion – November 3rd  – Receive Holy Communion (in the state of grace) on every first Friday for nine consecutive months made in honor and in reparation to the Sacred Heart of Jesus.
---
First Saturday Devotion—November 4th 
First Saturday for five consecutive months:
1) Confession—Within 8 days of the first Saturday;
2) Receive Communion (in the state of grace);
3) Pray five decades of the Rosary; 4) Meditate for 15 minutes on the mysteries of the Rosary in reparation to the Immaculate Heart of Mary.
St. Patrick Catholic Church, 601 Airport Center Drive East, Jacksonville, celebrates a First Saturday Traditional Latin Mass at 10 a.m. Confessions begin at 9:30 a.m. website: www.stpatrickjacksonville.org or 904-768-2593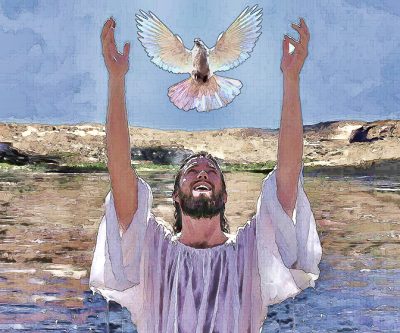 Prayer Ministry
---
Our prayer ministry, established shortly after the inception of our Mission Church, consists of volunteers from our community praying for individuals in need of prayers. Email* is implemented in case of emergency requests for prayers. A Prayer Chain is in effect with a goal of prayers being offered 24 hours a day, 7 days a week. It consists of individuals committed to praying (traditional prayers, reading and reflecting upon the Scripture, the writings of our spiritual fathers, books on spirituality) one specific hour per week for the needs of the universal church, for public authorities and the salvation of the world, for those burdened by tribulation and for the community of St. Francis of Assisi, especially those requesting prayers. If interested, email spirituality@stfrancisyulee.org or call Pat, 904- 261-9347. *If you have no email, we will notify you by phone if interested.
Means to Our Spiritual Goal:
---
Participating frequently at Mass – Weekdays & Weekend
Receiving the Sacraments of Reconciliation & Communion often
Eucharistic Adoration on a regular basis
Attending special liturgical celebrations
Prayer Chain
Praying the Chaplet of the Divine Mercy
Lectio Divina
Bible Study
Faith Studies
Women's Book Club
Pilgrimages
Memorial of St. Paul Miki and Companions, Martyrs
Tuesday – February 6
---
Born in Japan in 1562; Joined the Jesuits; In 1596, ruler of Japan became suspicious of the Christian missionaries and outlawed Christianity; Crucified, pierced with a lance, on February 5, 1597, in Nagasaki with 25 other martyrs (location came to be known as Martyrs' Hill); Beatified in 1627; Canonized in 1862
The sentence of judgment says these men came to Japan from the Philippines, but I did not come from any other country. I am a true Japanese. The only reason for my being killed is that I have taught the doctrine of Christ. I certainly did teach the doctrine of Christ. I thank God it is for this reason I die. I believe that I am telling only the truth before I die. I know you believe me and I want to say to you all once again: Ask Christ to help you to become happy. I obey Christ. After Christ's example I forgive my persecutors. I do not hate them. I ask God to have pity on all, and I hope my blood will fall on my fellow men as a fruitful rain. St. Paul Miki https://www.franciscanmedia.org/saint-paul-miki-and-companions/