Music and Worship Arts
MUSIC  REHEARSALS PARISH HALL 
---
THURSDAY:
    Music:  4:00 pm – 5:00 pm 
    Instrumental: 5:30 pm – 6:00 pm 
    Choir: 6:00 pm – 7:30 pm 
---
SUNDAY (except 1st Sun. of the month): 
    Children's Choir: 10:35 am – 11:05 am 
To become involved in the Music Ministry please download, fill out, and return the Music Ministry Application to Beth. You can send it to her an an email attachment: music@stfrancisyulee.org
Deacon Brian blessing Evelyn before her deployment.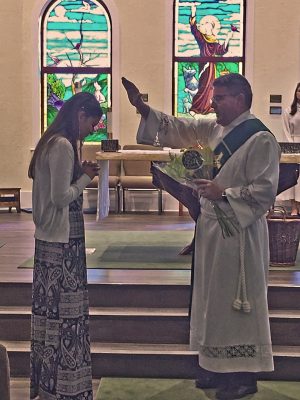 ADULT CHOIR "SINGING AMERICA THE BEAUTIFUL" ON VERERAN'S DAY 2017 
THE CHILDREN'S CHOIR VIDEOS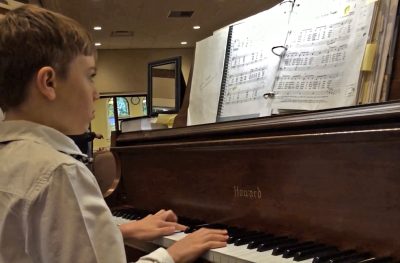 PICTURES OF  THE CHILDREN'S CHOIR