For More Information on Men's Activities,Contact: Bob Bell at: 
The mission of the St. Francis of Assisi Men's Club (SFAMC) is to provide a means for men of the parish who desire a greater involvement in our Church community in a social and fraternal atmosphere.  In support of our mission, our objectives are:
---
a. To perpetuate the spirit of "giving back" to our church, to the community and to our parish family.
b. To foster and grow our SFAMC as a place for fellowship, friendship, spiritual growth, service and recreation among Catholic men of our parish, now and into the future.
c. To establish physical, spiritual and monetary support to individuals, organizations and groups identified by the SFAMC members that is in keeping with our mission and ideals.
d. Sponsor and assist with Parish social functions to promote a sense of community within the Parish.
e. To set a positive example to our Parish and community by supporting our belief in the doctrines of the Catholic Church.
f. To serve the religious, social, and civic dimensions of the community through support of our youth, other parish ministries, and the needs of the parish and local community in general.
Monthly Meetings are on the 1st Thursday of Each Month at 7:00 pm. There are no Meetings in July or August.
---
    January 4th         February 1st
    March 1st               April 5th
    May 3rd                     June 1st
This beautiful flag was made by one of our parishioners.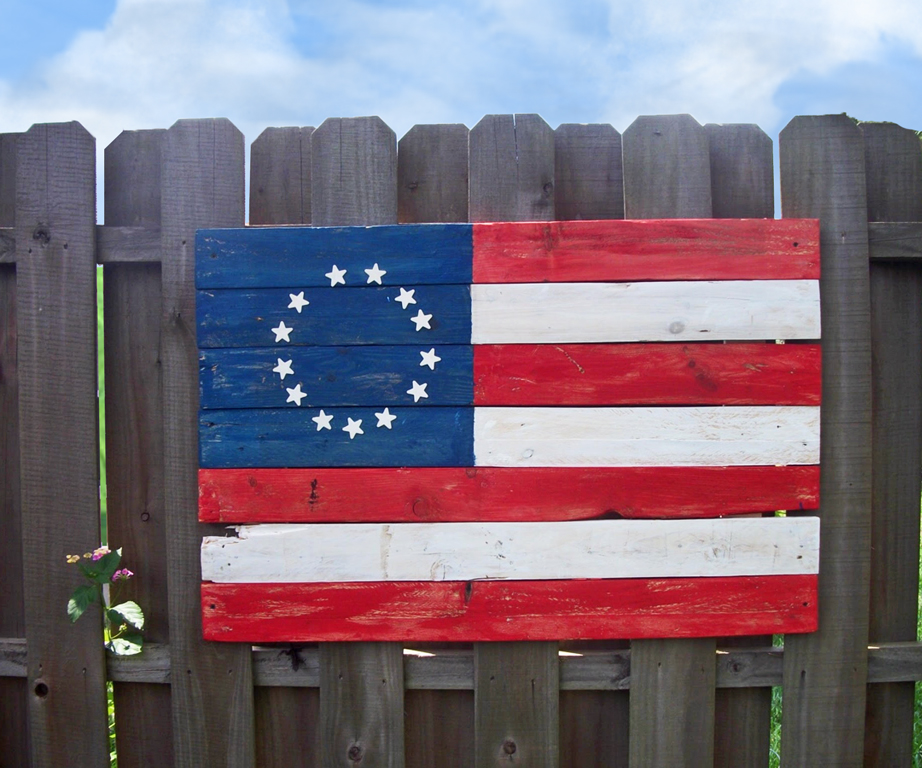 The Men's Club will be selling Damian Cross key chains after all Masses. The price is $10.00
A special Thank You to all members of the congregation who volunteered their time to support the St. Francis parishioners filled 40 time slots for 80 hours of volunteer time during the month of December. The efforts of all volunteers resulted in collection of $57,463.77 to help the needy of Nassau County.
MEN'S CLUB SOCIAL DINNER
A dinner social for the Men's Club at the Four Seasons Bistro on Wednesday, December 13th was enjoyed by all.
Therefore, if anyone is in Christ, the new creation has come: The old has gone, the new is here!
The men in the Men's Activities Ministry take on most of the behind the scenes operations of the parish. Until our Church is built, we use the Parish Hall for our Masses and  all our events. Here, the men are busy setting up for Religious Education classes and after that is over, they will reset everything for Mass the following morning. There is A LOT of unseen activity that goes into the support of all that SFA offers.