Religious Education
Children and Adults

For more information on Religious Education for children, Contact Dawn Welliver at:
For more information on RCIA and Adult Education and  for locations where it is being offered, Contact:
Angie Eggleston at:   RCIA @stfrancisyulee.org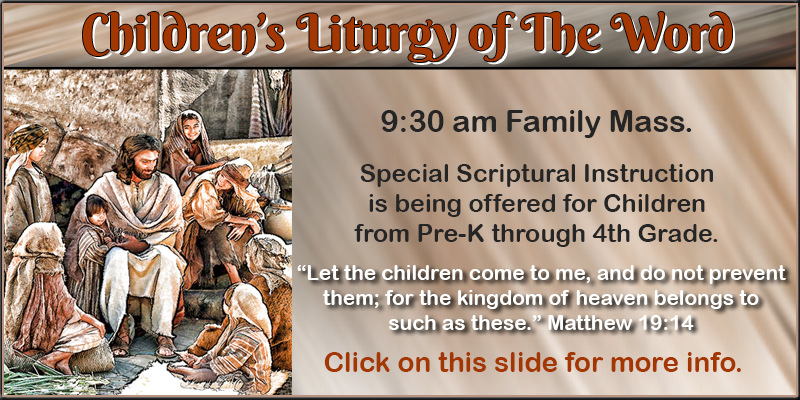 PREP STUDENTS CHRISTMAS PARTY
PREP Class  students had their Christmas/Advent  party on Dec. 13th 2017. The kids colored tree ornaments, learned about the symbolism of the candy cane, played advent bingo and had lots of yummy treats. It was a fun night. Fr. Rafal  joined us, helped with the Advent Bingo Game, and blessed the rosaries that some of the children had previously made during class.
Children:
Religious Education at St Francis of Assisi Catholic Mission Church is provided for registered families with children in grades 1-8. These Faith Formation classes are designed to supplement and support the role of parents as the primary educators of their children. As a growing mission church, we are unique in our ability to provide this support for our families. Our small classes afford the children not only the opportunity to participate fully in their faith formation, but also extensive personal attention from our team of highly dedicated catechists.
Religious Education Schedule 2017-18
---
Grades 1 – 7:   6:30-7:45 pm (utilizing all available rooms in the church)
Feb: 14 (Ash Wednesday Mass @ 7 pm), 21, 28
March: 7, 14
April: 11, 18, 25
May: 2
---
8th Grade/ Confirmation Prep – 10:45 am -12:15 pm in the Cry Room
---
Feb: 18, 25
Mar: 4, 11, 18
---
First Reconciliation Retreat and Service March 10, 2018 from 10-3
First Communion Retreat April 14 from 8:30-3:00
First Communion Mass April 29 @ 9:30 am
---
Other dates per Fr Rafal:
March 21 Lenten Penance Service @ 7 pm
Feb 14 Ash Wednesday Mass @ 7 pm
Please fill out this form, print it out, and drop it off at the Parish Office.
"Who can hide in secret places so that I cannot see them?" declares the Lord. "Do not I fill heaven and earth?" declares the Lord.
RCIA  (Adult Education) Angie Eggleston
The Rite of Christian Initiation of Adults (RCIA) is a process developed by the Catholic Church for prospective converts to Catholicism who are above the age of infant baptism. Candidates are gradually introduced to aspects of Catholic beliefs and practices. There is the inquiry stage, where we are just finding out about Jesus, Christianity, and the Catholic Church. In the catechumenate, the faith has begun to develop. We are learning and growing more. There is a focus on catechesis where we are learning about the faith, how to live as a Christian, and developing the interior life. The period of purification and enlightenment is the final stage before receiving the Easter sacraments of initiation into the Church: baptism, confirmation, and Eucharist. (Those already baptized with a valid baptism in another Christian church aren't baptized again.)
---
This stage of intense reflection calls us to a deeper conversion in preparation for the renewal at Easter. This is what the season of Lent is for, but it has a special intensity for those attending as they enter the Church and receiving the sacraments of initiation. The final stage of mystagogy during Easter is for continued reflection on the sacraments received at Easter, especially the Eucharist. Specific catechesis on the Mass, the Sacraments, and especially the Eucharist are the focus of this stage. The Mass and the Eucharist are the "source and summit" of the Christian life in the Catholic Church, and this period is designed to help to understand, appreciate, and live more deeply this center of Catholicism.
ST. FRANCIS CCD STUDENTS FOR SOLDIERS
Our amazing group of Religious Education teachers.
PREP KIDS GRADES 4, 5, 6 & 7 MAKING CHRISTMAS CARDS FOR OUR TROOPS