Spirituality
When we talk about spirituality, we mean the particular path that a person, an order, or an ecclesiastical community undertakes to reach communion with God and the sanctification of one's soul.
Our first interest at St. Francis of Assisi Catholic Mission is to help its parishioners  save their souls and fulfill the purpose of their lives.  In so doing, present happiness and peace is found.
We base this journey upon four pillars:  conversion, dedication to prayer, study of God, and charity.
The word conversion refers to a moral change where we orient our lives toward God.  In this way, we become capable of avoiding sin and we receive God's endless peace and happiness.
Dedication to prayer determines our personal relationship with God and draws us into communion with Him.
The study of God enriches our conversation with Him.  It is through our reading and studying of the Holy Scriptures, the documents of the Magisterium, the Catechism, and other books that our spirituality deepens.
By following St. Francis of Assisi's example, our community aims to live and experience love, attaining St. Francis' mystical experience of God and becoming more caring of people within the community.
Calendar of  Spirituality Events
---
Adoration Chapel:
The Rosary: Weekday mornings at 8:30 am (prior to Mass) & 7:30 a.m. on Sunday. For July, the Wednesday 8:30 am Rosary will be for Priests (In the Adoration Chapel)
Eucharistic Adoration: Every Thursday after Mass.
The Chaplet of the Divine Mercy: Tuesday, Wednesday, Friday after Mass
Located in the 2-door cabinet in the Adoration Chapel is an assortment of religious material for you to read while in the chapel. Please return it to the cabinet upon leaving. After hours Chapel Access for registered parishioners: Contact Pat Ruebush at 904-261-9347 or 904-225-7321 for the access code. You will be asked to provide your name, email and contact number.
---
Together in Holiness: A Catholic Marriage Conference that Inspires Spouses and Empowers Parents
Where: St. Joseph's Catholic Church, Cody Enrichment Center 4152 Loretto Rd. Jacksonville, FL
When: September 15th, 2018 8:00 a.m. — 3:00 p.m.
Registration: Early Bird through Aug. 6 $49/couple; $29/individual After August 6 — $59/couple; $35/individual
For information or registration, togetherinholiness.org or call 832-779-1070
---
Do You Know the Warning Signs of Mental Illness?
NE Florida nonprofit hospitals are joining forces to provide free training to 10,000 families and individuals in Mental Health First Aid. You are invited to learn about the warning signs of mental illness. How to help someone that shows these signs Mental health resources available in NE Florida – To find a class: https://www.mentalhealthfirstaid.org/take-a-course/
Rosary Rally for the Preservation of Marriage
---
On June 23rd, on the steps of the historic courthouse in Fernandina Beach, twenty -five parishioners from St Francis of Assisi and St Michael's gathered to publicly witness their support and ask for God's protection for the preservation of marriage – the life-long faithful partnership between one man and one woman for the good and the continuation of humanity. They were led in prayer by Deacon Art Treadwell of St Michael's as they prayed the Rosary and other prayers to The Blessed Mother and St Joseph. This rally was sponsored by America Needs Fatima and was part of a nationally coordinated campaign where it was expected that 1,000 Rosary rallies simultaneously took place across the United States.
But do not forget this one thing, dear friends: With the Lord a day is like a thousand years, and a thousand years are like a day.
Our faith study,  "Seven Deadly Sins, Seven Lively Virtues", by Reverend Robert E. Barron begins on August 6th at 6:30 pm in the Cry Room and runs for eight weeks.
Pride, envy, anger, sloth, greed, glutton and lust: these "seven deadly sins" are patterns of dysfunction that keep us separated from God and ultimately lead to unhappiness. Join us as we embark on Bishop Robert Barron's exploration of these seven sinful patterns and also learn how practicing countervailing virtues can break the cycle of sin.
To register, contact spirituality@stfrancisyulee.org or  (904)-261-9347 by July 25th.  The cost is $14.95 and can be paid prior to or at the meeting.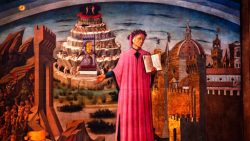 Study of James: Pearls for Wise Living
---
James is one of the most practical books of the Bible. Like the book of Proverbs, it is a book of wisdom, a collection of teachings on issues faced by ordinary Christians in everyday life. These teachings speak loudly to all those who feel torn between the competing demands of this world and their faith.
The prayer of a righteous man has great power in its effects.   James 5:1
There is one lawgiver and judge, he who is able to save and to destroy. But who are you that you judge your neighbor? James 4:12
For as the body apart from the spirit is dead, so faith apart from works is dead. James 2:26
But no human being can tame the tongue-a restless evil, full of deadly poison. James 3:8
You also be patient.  Establish your hearts, for the coming of the Lord is at hand.   James 5:8
---
Bringing Back Those Who Wander [From the Catholic faith/church]
It takes:
You working through trials joyfully You adding faith to works
You treating others with respect and leaving the judgment to God You living what you believe
You controlling your tongue You having a relationship with God
You speaking the truth in love, being sincere, and not grumbling
Jeff Cavins
If you would like to borrow the DVD set, James: Pearls for Wise Living, by Jeff Cavins & Sara Christmyer, email
Summer Spiritual Enlightenment DVD Series
---
"Unlocking the Mystery of the Bible"
"The Mass"
"Follow Me: Meeting Jesus in the Gospel of John"
"James: Pearls for Wise Living"
"Whom Am I to Judge?"
---
If you would like to borrow one of the above faith studies, please contact spirituality@stfrancisyulee.org or call (904) 261-9347
Women's Book Club
The Women's Book Club meets the first Wednesday of the month from September through May @ 4 p.m. in the Cry Room. All women are invited to attend. Fiction & non-fiction books are selected by individuals in our group, who then lead the discussion for that particular book. Our readings offer an opportunity for you to strengthen your relationship with God resulting in a more virtuous life.
---
There will be no Book Club Meetings in June or July 2018
---
Discussion Wednesday, August 1st at 4:00 pm in the Cry Room
Open My Eyes, Lord by Marie Walter: Marie Walter will be leading our discussion. Open My Eyes, Lord examines through personal life experiences the concept of "God-incidents," those special, yet sometimes subtle moments of transformation when we become aware of God's presence. This book focuses on the beauty and power of God's love and the Holy Spirit's revelations to us through the ordinary circumstances of our daily lives. If you would like to read the book prior to our meeting, please call (904) 261-9347 or email spirituality@stfrancisyulee.org . All women of the parish are encouraged and invited to attend this exceptional meeting.
---
Discussion on September 5th in the Cry room at 4:00 pm
The Fulfillment of All Desire – A Guidebook for the Journey to God Based on the Wisdom of Saints by Ralph Martin. Just shy of 500 pages, this author integrates in his writing, the wisdom of St. Teresa of Avila, St. Jo
hn of the Cross, St. Therese of Lisieux, St. Bernard of Clairvaux, St. Catherine of Siena, St. Francis de Sales and St. Augustine. In addition to the book, there is a study guide, The
Fulfillment of All Desire Study Guide by Ralph Martin with Emily Stimpson. It offers a brief summary of each chapter and includes questions for comprehension and reflection.
"This is a book to keep at your place of prayer for years to come. Ralph Martin has given us the fruit of years of study of the spiritual life in the great Catholic tradition. It is a treasure chest of quotations of the greatest writers on the journey to God. Careful reading and re-reading will be a source of powerful inspiration for all those on the spiritual journey". Father Benedict J. Groeschel, C. F. R.
The Holy Father's Intentions for the Month of July 2018
---
Evangelization—Priests and their Pastoral Ministry:
That priests, who experience fatigue and loneliness in their pastoral work, may find help and comfort in their intimacy with the Lord and in their friendship with their brother priests.
The Month of July is dedicated to the Precious Blood of Jesus: Remember that when the priest gives you absolution, you have only 1 thing to think of – the blood of God is flowing over your soul to purify it and make it bright as it was at Baptism.
(St John Vianney, patron saint of parish priests)
St. John Vianney, Pray For Us
Means to Our Spiritual Goal:
---
Participating frequently at Mass – Weekdays & Weekend
Receiving the Sacraments of Reconciliation & Communion often
Eucharistic Adoration on a regular basis
Attending special liturgical celebrations
Prayer Chain
Praying the Chaplet of the Divine Mercy
Lectio Divina
Bible Study
Faith Studies
Women's Book Club
Pilgrimages
Prayer Ministry
---
Our prayer ministry, established shortly after the inception of our Mission Church, consists of volunteers from our community praying for individuals in need of prayers. Email* is implemented in case of emergency requests for prayers. A Prayer Chain is in effect with a goal of prayers being offered 24 hours a day, 7 days a week. It consists of individuals committed to praying (traditional prayers, reading and reflecting upon the Scripture, the writings of our spiritual fathers, books on spirituality) one specific hour per week for the needs of the universal church, for public authorities and the salvation of the world, for those burdened by tribulation and for the community of St. Francis of Assisi, especially those requesting prayers. If interested, email spirituality@stfrancisyulee.org or call Pat, 904- 261-9347. *If you have no email, we will notify you by phone if interested.
Lending Library
---
The Book of Virtues – A Treasury of Great Moral Stories, Edited, with Commentary, by William J. Bennett.
Books from the Joshua Series by Joseph F. Girzone: Joshua, Joshua and the Children, Joshua in the Holy Land
Diary of Saint Maria Faustina Kowalski—Divine Mercy in My Soul
To borrow these books, Phone (904) 261-9347 or email  spirituality@stfrancisyulee.org