Fundraising
Because of You, We Will Meet Our Mission
For more information on Fundraising, contact Wayne Munson at:
St. Francis is Selling an Antique Emerson Piano
A classic antique piano produced by the Emerson Piano Co., Boston, MA dates to Circa 1890-1920. This is a Grand Piano featuring an added Pianocorder (cassettes). The design reflects the Italian Renaissance period with carved legs of Quartersawn maple. Appraised with a market value of $30,000, the Emerson is excess to the needs of St. Francis and must be sold. It is in excellent playing condition but will need tuning. We are asking $15,000, and you must pick it up, as is. If interested, contact St. Francis of Assisi Mission Church office at (904) 849-1256 and leave a message, or e-mail Wayne Munson at fundraising@stfrancisyulee.org
The successful conclusion of the "It is in Giving That We Receive" Capital Campaign was celebrated with a dinner for the donors who made it possible to build our beautiful mission church and be debt free.
COMMENTARIES FROM FUNDRAISING
MOVING FORWARD
---
Lennon and McCartney wrote: "The long and winding road that leads me to your door, will never disappear. I've seen that road before. It leads me to your door."
At our community meeting Sunday, we talked about future options, including pausing plans for a Sanctuary, finishing our building and, most importantly, to turning more inward to grow our community and ministries. We have traveled our road to "build His CHURCH" since 2006, and it is the right time to take a rest, stop and refresh. When we hit the road, again, it may still be long and winding, but we pray the road will lead us to "His" door.
The gathering's consensus was to finish our multipurpose building and to fix the property. And, since we are going to be using our current facility as our church for quite a while, there was also consensus to add a covered outdoor pavilion for gatherings. Other issues will surely deserve our attention in the months ahead.
Finally, we are close to completing the Campaign goal. We sincerely request that our pledge makers fulfill their intentions, and that those who have not yet made their building fund gift, to do so. We will be using and enjoying the current facilities for years to come, so let's do what we must to keep it sufficient to support our liturgies, instruction and community as it was designed to do.
For details about the Campaign, or how to make your gift, please contact Wayne Munson at: fundraising@stfrancisyulee.org
On behalf of our whole community, we again say, "thank you" to all who have joined us on the journey to build our spiritual home. 
---
The "It is in giving that we receive" capital building campaign began formally on September 1, 2014, and as of August 12th, we have raised almost $2,552,000 toward our campaign goal of $2,591,000.
As a quasi-parish, functioning independently without a sponsoring parish, we receive guidance from the Diocese regarding many of the things we need to do in the building.  On the other hand, we are relatively free to continue to build our faith community.
But we are not a finished product in that we are still growing our ministries and must fully fund our building. In September 2016, Fr. Rafal sent a campaign overview followed by a "specific request" for our members to consider during the final months of the building campaign. The plan was to use the remaining months in the campaign period to raise and obtain at sufficient new gifts to meet our goal. The campaign will conclude on December 31, 2017.
With the help of a faithful and untiring volunteer team, our donors have added over 200,000 in new funding.  Thus, we need to raise about $40,000 in new giving. This means that we must ask some of our members to make their first-time ever campaign gift to help us meet this goal. And, for those who have a current pledge, to faithfully and sacrificially complete your outstanding pledge on time. As of today, there are 35 pledges with a balance of about $70,000 outstanding. We are counting on these to finish our campaign.
As a reminder, when you want to make a building fund gift, please carefully mark your envelopes and checks: "building fund".
If you have questions about the campaign, please contact Fr. Rafal or Wayne Munson.
Thank you for all you do to meet Christ's challenge to St. Francis to "Build My Church".
For, "It is in giving – that we receive".
Did you know?
Looking for an easy way to make your Offertory or Building Fund contributions? You can set up your payments through your bank or credit union. It is the same as paying bills online and the check is sent directly to us. This is a free service through your banking institution and, unlike credit card payments, there are no merchant fees! 
Remember to reference your envelope ID and, if it is for Building Fund, please reference this.
All you need to do is set up St. Francis of Assisi as the payee and use our mailing address: 86000 St. Francis Way Yulee, FL 32097.
Why Giving to St. Francis of Assisi Mission Church Yulee is Important
---
Each of us has expectations bounded by concerns for the future.  Living our spiritual lives as Catholics, we practice our faith and support our fellow travelers on our faith journey in many ways.  Our personal service and time, freely given in support of others, is a time-honored, vital and essential way that we give to our faith community.
We also know that doing good works usually requires financial resources.  Making your financial commitment, to the best of your ability, and in sacrifice completes the giving triad of "time, talent and treasure" we so often hear about.  Giving financially in any one or several ways helps sustain our spiritual programs, ensures consistency for our chosen ministries and charities, as well as presents a clear statement that what we do has strength and purpose.
This is how we know that we live in him and he in us: He has given us of his Spirit.
What will the St. Francis of Assisi Mission Church-Yulee do with our gifts?
---
Each parish must Steward and sustain itself through the generosity of its parishioners.  The parish community is the center of the spiritual life we are called to be a part of.  Practically speaking, it takes money to pay for the same things we all do in our homes, offices and activities.  Providing bread and wine at Mass, just keeping the lights on in the church, insurance, telephones, salaries, and so on, are continuous financial requirements.
---
We are expected to help support the Catholic School where many of our children do now, or have attended.  St. Michael's Academy and other Catholic schools are treasured places for our children's spiritual and academic development, and we are asked to help keep it whole both in our prayers and with our checkbooks.
---
Each faith community takes on special concerns to help resolve.  Within our Nassau County area, the St. Francis of Assisi Mission Church-Yulee assists with Community Support for Gracie's Kitchen, the Yulee United Food Bank and Project Isobel.
---
The decision to extend the influence of the St. Francis of Assisi community Beyond Yulee and Nassau County is a very important one, as well.  We are called to make a difference where we can, and we can do so in other parts of the nation, in other countries needing Christian influence, and in aid of other faith communities wherever they may be.  The Parochial Council, in consultation with the pastor and the Finance Council will consider and offer options for this "mission support" as an extension of the St. Francis of Assisi Mission Church faith community to others.  Choosing wisely form many needs enables the community to avoid ad hoc fundraising projects and keeps the community's focus on sustained giving to the desired and decided purposes.
---
Finally, the parish is conducting a Capital Building Campaign.  The decision to move from the supportive community of a neighboring church facility to a new multi-purpose church and center has been a monumental task for our small, but growing community.  While we have been in our facility since March 2016, we continue to raise funds to pay off our construction loan. Our goal was to borrow as little money as possible for construction, and to then pay it off as quickly as possible.  Every gift made to the building fund reduces the strain on money coming from weekly operating funds to pay off the loan.  We continue to ask for your generous giving until we no longer need to raise the funds!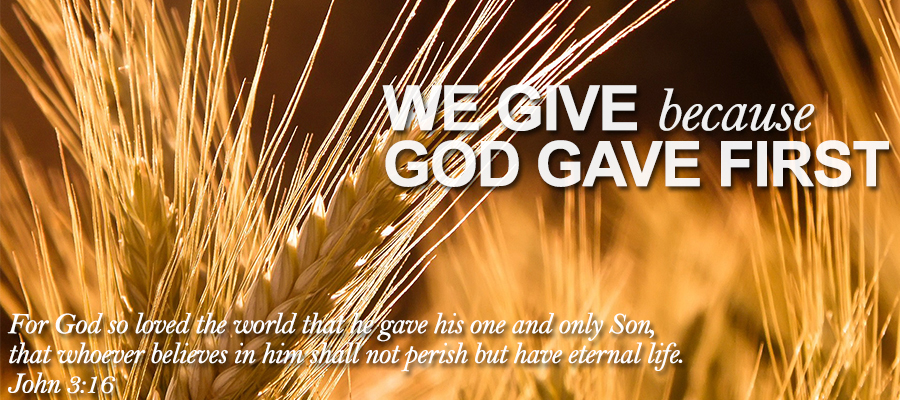 How can I give to St. Francis of Assisi Mission Church-Yulee?
---
While you may be very familiar with the ways that you might financially support the parish, please take a few moments to read and reflect upon these with fresh eyes and an open heart.
Thank you for all that you do! 
 How to Fund Your Gift to St. Francis of Assisi Mission Church-Yulee
Traditional Ways to Make a Gift
---
Most donors make gifts and pledge payments via cash or check in a weekly envelope, through a credit card payment, or automatic bank draft.  Others may wish to take advantage of tax savings that come from giving appreciated stocks, shares of mutual funds or gifts of real property.  A number of Donors contribute gifts-in-kind of materials and equipment necessary to the celebration of the Mass and other Rites.  Gifts-in-Kind may also include such as works of art, antique furnishings or rare books and manuscripts for the library.  It is important to establish an appraised value for Gifts-in-Kind to properly credit the gift for tax reporting purposes.  A growing number of alumni and friends incorporate gifts into their financial and estate plans through planned giving.
The links on this page are still being established. Please be patient while we work on them.
---
Getting Started:
Let us help you find gift ideas and estate planning tips most relevant to your stage in life.
Here are practical, simple tips on getting your plans in order to protect your family and support your favorite organizations.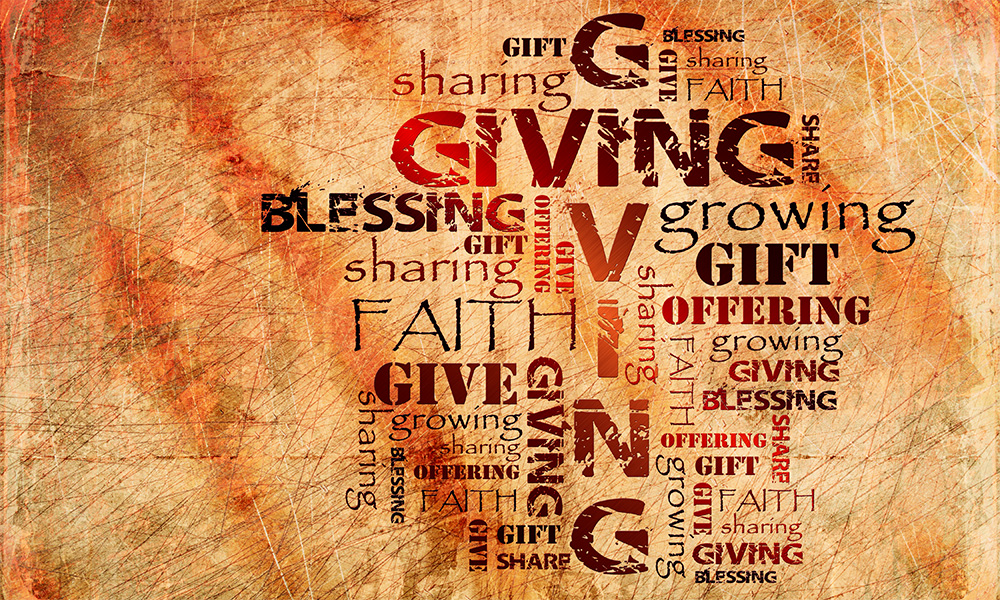 Outright Gift: Perpetual income, interest income used by parishes, schools and the diocese. This provides you with income tax deductions and no capital gains tax on appreciated gifts.
Bequest by Will: Bequest will be held in perpetuity and invested to fund church needs. This can provide you with a possible estate tax deduction and an opportunity to make a perpetual gift.
Charitable Gift Annuities: Upon the death of the donor or last surviving annuitant, remaining assets generate income for the church. This provides you with a guaranteed fixed income for life, a portion of income tax-free, an income tax deduction and possible reduction of estate taxes.
Insurance Policies: By naming the Catholic Foundation as owner and beneficiary, the foundation receives full face value of the policy upon death of the donor, or may receive current surrender value prior to the donor's death.
---
For written materials that fully explain the Methods of Giving to the Catholic Foundation, contact Cliff Evans, Planned Giving Officer at:
 cevans@dosafl.com or call (904) 262-3200, ext. 139.
---
BEQUEST GUIDE FOR THE CATHOLIC FOUNDATION & THE DIOCESE OF ST. AUGUSTINE SUGGESTED LANGUAGE
http://www.dosafl.com/wp-content/uploads/2015/10/Bequest-Guide-for-DOSA-The-Catholic-Foundation.pdf